---
Lip Augmentation or Filling in Argentina
» Lip Augmentation or lip Filling in Argentina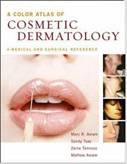 Whether because of having inherited thin lips or because of their atrophy with the passage of time, the thickness of the lips can be recovered or increased by injecting them with special substances. By filling the lip outline, the tiny wrinkles that can be observed on some people are corrected. The wrinkles around the mouth and lips can also be filled.





How many sessions are needed?
Only one session is used for the procedure, but a "touch up" session may be necessary to reach the desired volume. The day of the proceeding there will be certain lip edema (swelling) that will subside within 24 hours. Bruising is rare.
---
From USA & Canada, Tool Free: 1-888-339-3358 - Desde España, Llame Gratis: 900-97639 - From UK, Tool Free: 0-100-047-033