» Our Prestigious Private Hospitals for a safe surgery in Argentina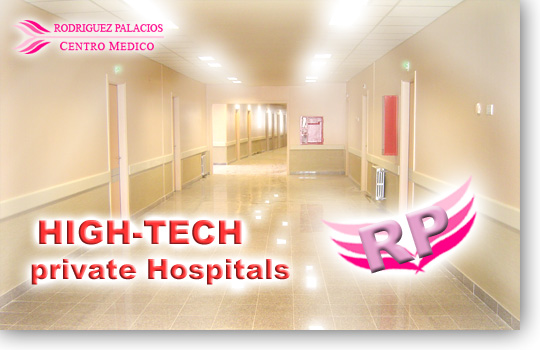 » Where a cosmetic surgery procedure is done is a factor in safe plastic surgery. All surgeries are conducted by specialized physicians in the operating theaters of HIGH TECHNOLOGY big and prestigious private hospitals, with operating rooms of over 400 sqm, equipped with state-of-the-art international technology, where the services of a major hospital are also provided, including:
Operating rooms of over 400 sqm,

Sanatorio La Florida, one
of the major hospitals where
our operating rooms are located.

Sanatorio de los Arcos, one of the
prestigious high-tech private hospitals
where our operating rooms are located.

Reanimation unit,
Intensive care,
Cardiology department,
Emergency room,
Guards, hospitalization,
Outpatient care, lab (24hs.)
Diagnostic imaging (24hs.),
Shock room,
Cardiology unit,among other services.
» In the event there are any COMPLICATIONS during the surgery, these high-complexity clinics have all suitable human resources and appropriate infrastructure to immediately deal with any complications, with no need to transfer the patient to another clinic or hospital. In addition, during recovery, the clinics provide 24/7 emergency care and permanent medical attention.
» One of our Private Hospitals is Sanatorio La Florida, which is located only 2 minutes away from RP Medical Center.
Sanatorio La Florida started operating in April 1997. It has the human and technological resources necessary to handle the most complex health problems. Given the high-quality services it provides to the community it has been ITAES-certified (Technical Institute for Health Care Organizations Accreditation) ( More information )
Another High Complexity Hospital is "Sanatorio de los Arcos"
(More Information)
» You can visit our Operating Theaters, the hospital and the room where you will comfortably recover at:
Please remember that our Medical Center meets all technical, legal and sanitary requirements set by the laws applicable to professional medical practice, and has duly obtained the Argentine Department of Health's Permit to operate.
---